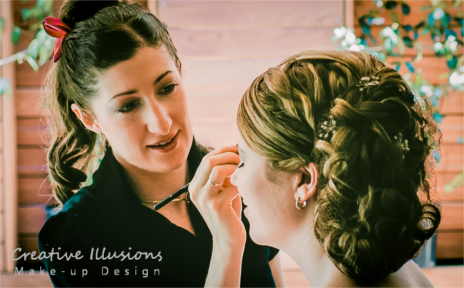 My name is Alissa Maree. I completed my year long full time Diploma Course in Professional Make-up Artistry in 1998 at one of Sydney's premier make-up colleges, Film Make-up Technology (now called ACMUSE – Australian College of Make-up and Special Effects). I have worked as a freelance make-up artist since, across all make-up fields.
My experience in the film industry includes:
– Working with International Award Winning Director Justin Case (Oscar short-listed, nominated for Palmes d'Or at Cannes, Winner Best film at the Toronto Film Festival).
– Working on distinguished Australian actor Arthur Dignam (known best for The Devil's Playground (1976), but more recently, Moulin Rouge(2001) and Australia( 2008)).
– Feature Film Babe 2
– And many Tropfest and private films
My experience in the TV industry includes:
– Channel TEN – Stand TV, Chief make-up Artist
– Corporate Videos for The Prince of Wales Hospital
– Corporate commercials and documentaries
Other Experience:
I have had extensive experience in Bridal and Photographic make-up (Photographers Suzie Mitchell at Patrick Jones Studio and Paul Britton), I worked at the Sydney Hair Expo, and was employed as a Make-up Artist at Hairacy Hair and Make-up.
And with the building of my own studio, I am now teaching women of all ages how to look gorgeous!
My Make-up Style and Philosophy:
My style is natural fresh beauty with a touch of glamour. I believe every woman is beautiful and as a make-up artist it's my job to help clients feel confident with their appearance and make them feel beautiful (as well as look beautiful!). I am now centering my business around private one on one Makeup Masterclasses to teach teens and ladies how to do professional looking makeup on themselves. I also provides services for formal, special occasion and fancy dress makeup.
I believe that beauty does not just mean attractive facial features, but rather beauty is something that we exude from deep within. It is a contentment and confidence in oneself, someone with a beautiful heart and a positive outlook on life.